Marketing Resources
What is Social Media?

Social media marketing refers to all content-images, videos, eBooks, infographics, blogs, etc. -specifically formatted for social media platform environments.
Benefits of Using Social Media

Here are the top ten reasons why using social media to market your product or services simply makes good business sense:
Reach:

Boosts your business reach to both those who know about you and those who don't.

Connect:

Fosters instant and direct communication with your customers and the public, in general.

Creative:

Engages your target market in a variety of ways - text, images, audio, an/or video.

Display:

Provides platform to extend creative promotional offers to boost overall presence.

Ease:

Is fairly simple to set up and manage your business' profile.

Current:

Signals that your business is modern and up to speed with current marketing methods.

Recruit:

Allows you to publicize hiring opportunities.

Loyalty:

Cultivates loyalty among target markets.

Analysis:

Enables you to measure the effectiveness of your social media marketing efforts.

Inexpensive:

Can be very inexpensive and sometimes free, depending on the selected social media platform and how you want to use it to market your business.
Balancing Use of Social Media

Social media marketing does not have to replace traditional marketing methods. Social media platforms can be easily integrated into your current strategies.
By analyzing results of your target market research, you can determine what channels your target customers are using to talk to their peers and our competitors. Very likely, this is a combination of online and offline strategies.
Balancing social media use includes juggling the time required to manage the selected social media platforms with other aspects of growing your business.
When you establish an online presence, you create a living, breathing thing. Though often less of a financial burden than traditional marketing methods, you must allocate time, on a consistent basis, to update content and respond to site visitors.
Remember, a Facebook page that hasn't been used in six months compromises the integrity of your business and marketing effectiveness.
Social Media Jargon

You may be wondering about some of the terms associated with social media, in general.
It's important to be familiar with social media jargon, if you plan to use social media to grow your business success.
Profile:

This is the front page of your business social media presence. Make sure the first impression is clean and crisp. You'll learn more about designing your profile later in this course.

Like/Thumbs Up:

Sometimes also referred to as reposts or favorites, a Like/Thumbs Up indicates the viewer/customer found your content interesting and/or praiseworthy. This means that your fan has "engaged" with your content. Likes are usually good indicators that this type of content is working, so produce more in this style. Be careful not to repeat content; viewers like variety.

Follower/Fan:

A viewer is keeping an eye on your presence and content. The more followers you have, the more eyes you have on your page. While keeping track of follower count is one way to assess the size of your online footprint, engagement rate of that footprint is what really gets your content in front of new and potential fans.

Hashtag (#):

On social media platforms, you can add 'hashtags' to your content posts. These are represented by the hashtag character (#) followed by a word that describes that content. Hashtags act as a search function, allowing you to catalog your content into a "bucket of content" that shares the same hashtag. For example, if you have an ice cream sales business, you might enter "#dairyfantasy" at the end of the post. Hashtags tend to make your content reach a wider audience, as the post is more likely to show up in searches using the hashtag terms.

Feed/Newsfeed:

Each social media user has a 'feed,' where content from a variety of sources appears. Content can be from other social media users or from a company's official social media profiles and posts. Because a lot of content appears on an individual's feeds, people scroll through the feeds pretty quickly. Ensure your content is snippy snappy and eye-catching; include images, when possible. You'll learn more about social media design later in this course.

Impression/Hit/Reach:

This indicates the number of screens on which your content actually shows up. Content that yields more impressions is usually better-designed content. Remember, reach is good and engagement is better. It's important to track engagement rate over time to evaluate how well the content is performing. Not all social media platforms include this data, as this is slightly more sophisticated than other metrics.
Business Social Platforms

Alignable is the online network where small business owners across North America drive leads and prospects, generate referrals, land new business, build trusted relationships, and share great advice.
The people who will love your business are here—and running targeted Facebook ads is the first step to connecting with them.
>> IBOtoolbox
FREE to Join! Active Business Social Network * Free SEO Business Tools * Extensive business training * Free press release & PR promotion tool * Personalized profile and lead generation site * AND MUCH MORE!
From major brands to mom-and-pop shops, businesses around the world are driving proven results with Instagram.
>> LinkedIn
LinkedIn is a social network for professionals. It's like Facebook for your career!
People want to get ideas from businesses to figure out what to do or buy next. You can get your ideas to people ready to discover and do what they love.
>> ReferralKey
Once you join ReferralKey, I would like to include you in my business network. ... Please Click here to connect!
Spread your message, grow your audience, and get more traffic with Twitter Ads.
>> Webtalk
Control the news you see and share. Add value to your business relationships with searchable tags and notes. Organize your date with integrated file management.
Terms & Definitions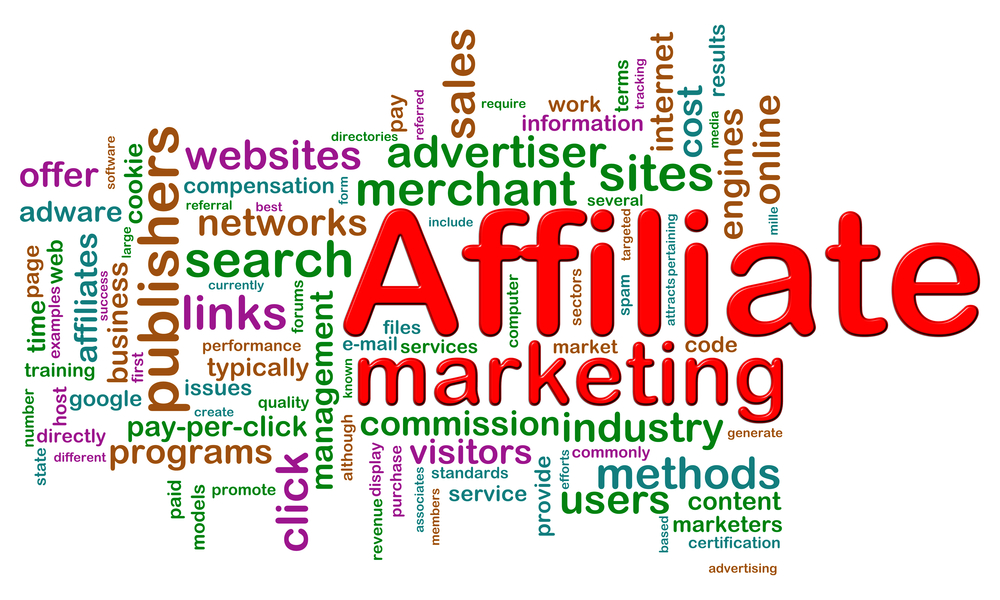 >> Glossary of Affiliate Marketing Terms
Business Education

Are you using Social Media to help increase sales of your product or service? Do you lack the basic knowledge to take advantage of the incredible marketing reach that social media offers? This course is designed to show you how to utilize social media marketing to grow your business. You will learn research processes and strategies to help you harness the power of social media marketing. Duration: 00:30:00
>> Nonprofit Resources and Research (Greensboro Public Library)
How to start a Nonprofit in North Carolina. Local and State Assistance. Research.
>> Small Business Center - Guilford Technical community College
The GTCC Small Business Center (SBC) is part of the statewide Small Business Center Network (SBCN), a community college-funded initiative with a vision to foster and support entrepreneurship, small business, and economic development in local communities with an emphasis on assisting start-ups, early stage, and at-risk enterprises. Our goal is to increase the number of viable businesses across the state by providing high quality, accessible assistance to small business owners, leading to job creation and retention.
SCORE provides aspiring and existing small business owners the business strategies and tactics needed to make sound decisions and achieve greater levels of success.
The NEURS® University training is unique because it has been developed using the real life knowledge of members of our founding team (Kevin Harrington & others) who have decades of combined experience having started dozens of companies.
Business Education Blog with articles, newsletters, online courses and videos to help you grow your business. Get tips & strategies on marketing and media advertising.
>> Legal Zoom
Business Services: We're in the business of helping you start your business Over 1 million businesses have trusted us to help them get started.
Marketing, Traffic, CRM
>> CloudNet360
Powerful Sales Automation Made "Email Easy"! Discover how to automatically, and consistently, convert more visitors into customers and more customers in repeat buyers.
>> HubSpot
Marketing, sales, and service software that helps your business grow without compromise. Create a Free Account!
>> ClickMagick
We filter out prospects graded below 75% in Genuine Interest, providing you with 70 Organic Prospects per day.
>> Websquash
Promote your business, brand, website, product, service to 500,000+ real facebook members. The easiest way to advertise to masses without spending hundreds and thousands of dollars. Get a permanent link on facebook for your advertisement for life.
Article Submission
Promote your classified ad and website each month to: ​1000's of ​Advertising Pages each month including , ​2000+ Classified Ad Pages​, 500+ ​​High Quality Private ​Blogs, including 100+ Web 2.0 Properties and on Over 1500+ Statistic Websites giving you exposure on ​ 1000's of Advertising Pages Monthly!
Free press release and press room hosting, free distribution to search engines. Discounted press release distribution to news websites and journalists.
Video & Graphic Design
>> Animoto
Create impressive videos in minutes with Animoto's drag-and-drop video maker. No video editing experience necessary.
>> Canva
Create beautiful graphic designs from templates or from scratch.
>> Adobe Spark
Create stunning visual stories that reflect your business, cause, or personal brand. Customize your content with your own logos, colors, and more and watch your brand come to life.
Beautiful FREE stock photos! Download free stock photos, backgrounds and imagesin high‑resolution for personal and commercial use.
Audio Books, PodCasts, MP3s

>> 5 Minute Money Marketing Makeovers - Donald Miller - Author of "Building a StoryBrand"
>> Advertising, E-Marketing, Social Media, Branding in the 21st Century - CUNY TV
>> The Customer Experience Podcast for Business Leaders
>> Future of Online Advertising - Computing Forever
>> How to use Push Notifications and why you should be using them
>> "Give It To The People" - Podcast host "LadyBizness"
>> Introduction to Media Literacy: Crash Course Media Literacy #1 - CrashCourse
>> Media & the Mind: Crash Course Media Literacy #4 - CrashCouse
>> Media & Money: Crash Course Media Literacy #5 - CrashCourse
>> Influence & Persuasion: Crash Course Media Literacy #6 - CrashCourse
>> Online Advertising: Crash Course Media Literacy #7 - CrashCourse
>> Media Ownership: Crash Course Media Literaacy #8 - CrashCourse
>> Think and Grow Rich - Napoleon Hill
Search Engine Optimization Tools
The exact software the SEO professionals use to rack websites like yours. Perform a full SEO health check on any website. Uncover technical mistakes that may affect your rankings. Find out why competitors outrank you, then beat them! Keep tabs on your competitors to spot keywords you should target. Monitor your search engine rankings so you know where to focus your efforts. Find respected link partners and build quality backlinks, easier.
>> SEOprofiler
Get higher rankings on search engines!
>> Free Keyword Search Term Suggestion Tool
This free keyword tool is brought to you by Keyword Discovery, a pioneer in keyword research innovation and software. This tool will give you a list of generic and long-tail keywords that you can use for your SEO or PPC marketing campaigns.
>> WebDumbos
Free Website Analysis Be sure to print or save your report as a PDF file
Add Your URL to Websquash Search. Plus get 10 backlinks to your site absolutely Free!
Best Hashtags for your posts. Our algorithm calculates the best hashtags for you based on historical data.
Reveal more backend details, history and public stats on any site. Learn Traffic Analysis, Audience, Subdomains, SEO Stats, Domain Data, Social Engagement, Server Info and Safety.
A powerful and unique web analytic tool on the web. Just type the domain name you want to analyze into the top box and hit Enter.
Measurable Marketing Solutions. Free Social Media Anaysis.
Find & fix SEP problems faster than ever with the FREE BeamUsUp SEO Crawler
The industry leading website crawler, trusted by thousands of SEOs and agencies worldwide for technical SEO audits.
Services: Content Marketing, Website Building, Writing & Translation, Video Editing, Graphic Design.
Affordable SEO Marketplace
Grow your business through the top freelancing website. Hire talent nearby or worldwide.